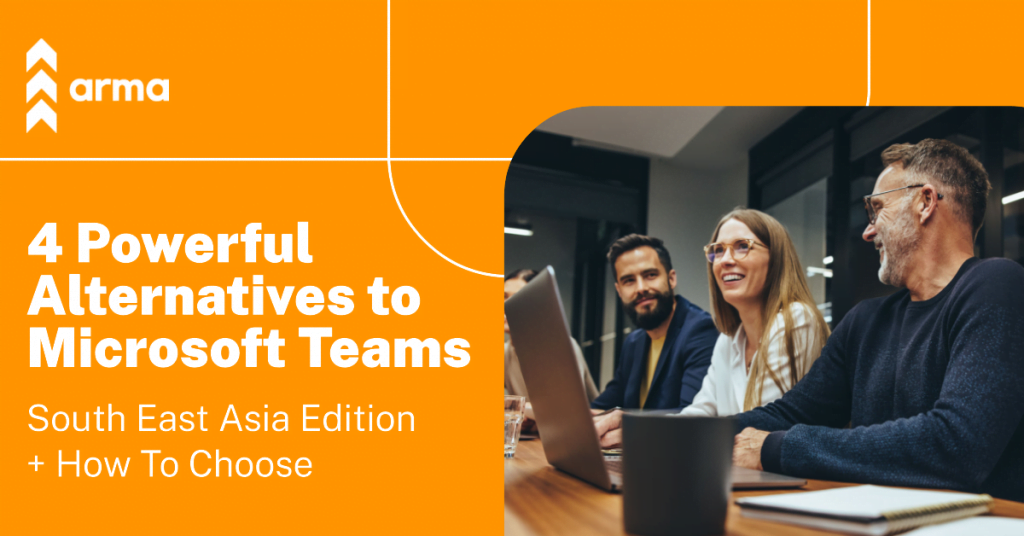 For small and medium-sized businesses in South East Asia, effective team collaboration is crucial for success. While Microsoft Teams is well-known, it might not suit every organization's needs.

In this blog post, we'll explore five fantastic alternatives, including our top choice, Arma. Arma is purpose-built for South East Asian teams and offers a variety of features to streamline collaboration. Join us as we discover these alternatives and get a comprehensive guide to choosing the perfect platform for your business.

P.S. – If you are using WhatsApp for your team chat, you might what to check out why that's a bad idea.
Microsoft Teams Concerns
Before we explore the alternatives, let's look at some common issues with Microsoft Teams.
Microsoft Office Dependence: MS Teams heavily relies on Microsoft Office programs, which can cause compatibility problems for businesses using different productivity software. This might disrupt smooth collaboration and file sharing.
Very Limited Customization: MS Teams might not be customizable enough for SMEs with unique workflows, impacting productivity and adaptability. This is a big deal breaker for teams that need a personalized workspace.
High Software Pricing: The subscription-based pricing, especially with Office 365, might not be cost-effective for budget-conscious SMEs, limiting access to vital collaboration tools. Teams often end up paying for tools they do not need or use.
4 Microsoft Teams Alternatives

Arma is a powerful collaboration platform tailor made for South East Asian SMEs, enabling teams to get more done with less effort
Key Features
Instant Messaging and File Sharing: Arma enables instant messaging and easy file sharing, keeping teams connected and improving project collaboration.
Real-time Collaboration: With Arma, teams can work seamlessly together, no matter where they are located.
Pros
Easy Integration: Arma works well with third-party applications, offering a holistic experience for your team.
Flexible Customization: Arma can be tailored to your specific business needs, providing the flexibility and adaptability your SME requires.
Versatility for All: Whether you have a small or large organization, Arma can scale effortlessly to meet your needs.
Boosted Productivity: Arma's real-time collaboration minimizes delays and increases productivity.
Cons
Some Learning Curve: While Arma is user-friendly, some team members might need a short time to get the hang of it.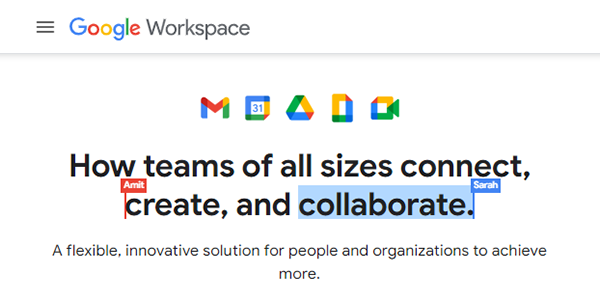 Google Workspace is a comprehensive cloud-based suite of applications that supports collaboration
Key Features
Google Chat, Gmail, Google Meet, Google Docs, and Google Calendar optimize communication and teamwork.
Collaborate and save files with ease using Google Drive.
Pros
Easy Integration: Google Workspace smoothly integrates with various third-party apps, expanding its capabilities.
Training and Support: Access training resources and reliable support for a smooth transition.
Cloud Sharing: Collaborate efficiently and share files through the cloud while benefiting from professional email services.
Cons
Limited Intranet Features: Google Workspace might not fully replace a dedicated intranet platform.
Expensive Pricing: Depending on the features needed, Google Workspace can be very expensive for medium to large teams.
Video Conferencing: For large-scale video conferencing, Google Meet might not match specialized platforms.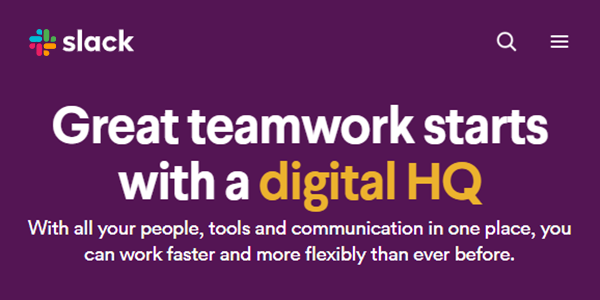 Slack is a communication platform that streamlines workflows, enhancing team productivity.
Key Features
Organized Conversations: Slack groups conversations into channels, making it easy to share ideas and information.
Real-time Collaboration: Teams can collaborate in real-time, no matter where they are located.
Pros
Expandable Functionality: Slack supports add-ons and plug-ins, allowing teams to extend its capabilities.
Channel Customization: Create multiple channels within your company for focused discussions.
Cons
Cluttered UI: Slack's UI and UX can be very complex for new users, presenting a steep learning curve for non-technical teams.
Focused on Tech Teams: Slack is purpose built for technical teams. It might not be the best fit for other teams due to limited non-technical capabilities.
Very Expensive: Slack is the most expensive solution in this list, with paid tiers starting at USD $9. This can be a critical barrier for growing SMEs in South East Asia.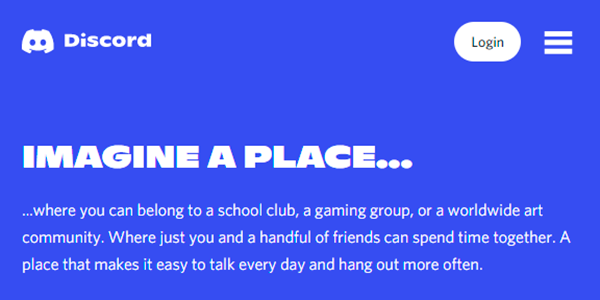 Discord is a chat and community building platform, targeted at gamers and online entertainers.
Key Features
Secure Communication: Discord fosters seamless interactions through secure communication channels.
Easy File Sharing and Third-Party Integration: Discord allows effortless sharing of files and integration with external apps.
Pros
Easy File Sharing: Share and preview images, GIFs, and screenshots without any hassle.
Third-Party Integration: Discord easily integrates with external apps to expand its functionality.
Controlled Access: Create secure spaces that can only be accessed through an invite link.
Cons
Gaming-Focused: Discord's gaming origins might make it less suited for professional work environments.
Missing Business Features: Discord is missing key features like user access control and end-to-end encryption, that are critical for business security.
How to Choose an Alternative to Microsoft Teams
Selecting the perfect Microsoft Teams alternative for your SME requires careful consideration of specific needs and priorities. You can also find our guide to collaboration must have's here.
Consider the following factors:
Collaboration Priorities: Identify your company's specific collaboration and communication requirements.
Infrastructure Evaluation: Assess your software infrastructure needs to ensure seamless integration.
Essential Features: Determine the must-have and nice-to-have features for your team.
User Scalability: Consider the number of users the platform must support effectively.
Budget Constraints: Define a budget that aligns with your collaboration platform needs.
Support and Maintenance: Plan for ongoing system maintenance and vendor support.
For optimal team collaboration solutions, exploring alternatives to Microsoft Teams is vital. Arma, purpose-built for South East Asian SMEs, stands out as a top recommendation. With its versatile features, seamless integration, and real-time collaboration capabilities, Arma ensures your team stays connected and productive. By carefully evaluating your needs and priorities and following our guide, you'll make an informed decision that drives your business towards success.

Sign up for a FREE trial of Arma today and experience the power of a collaboration platform tailored to the needs of your business.

With these unique features at your disposal, you can empower your team to collaborate effectively, overcome barriers, and drive your business forward in today's competitive landscape.